Page 22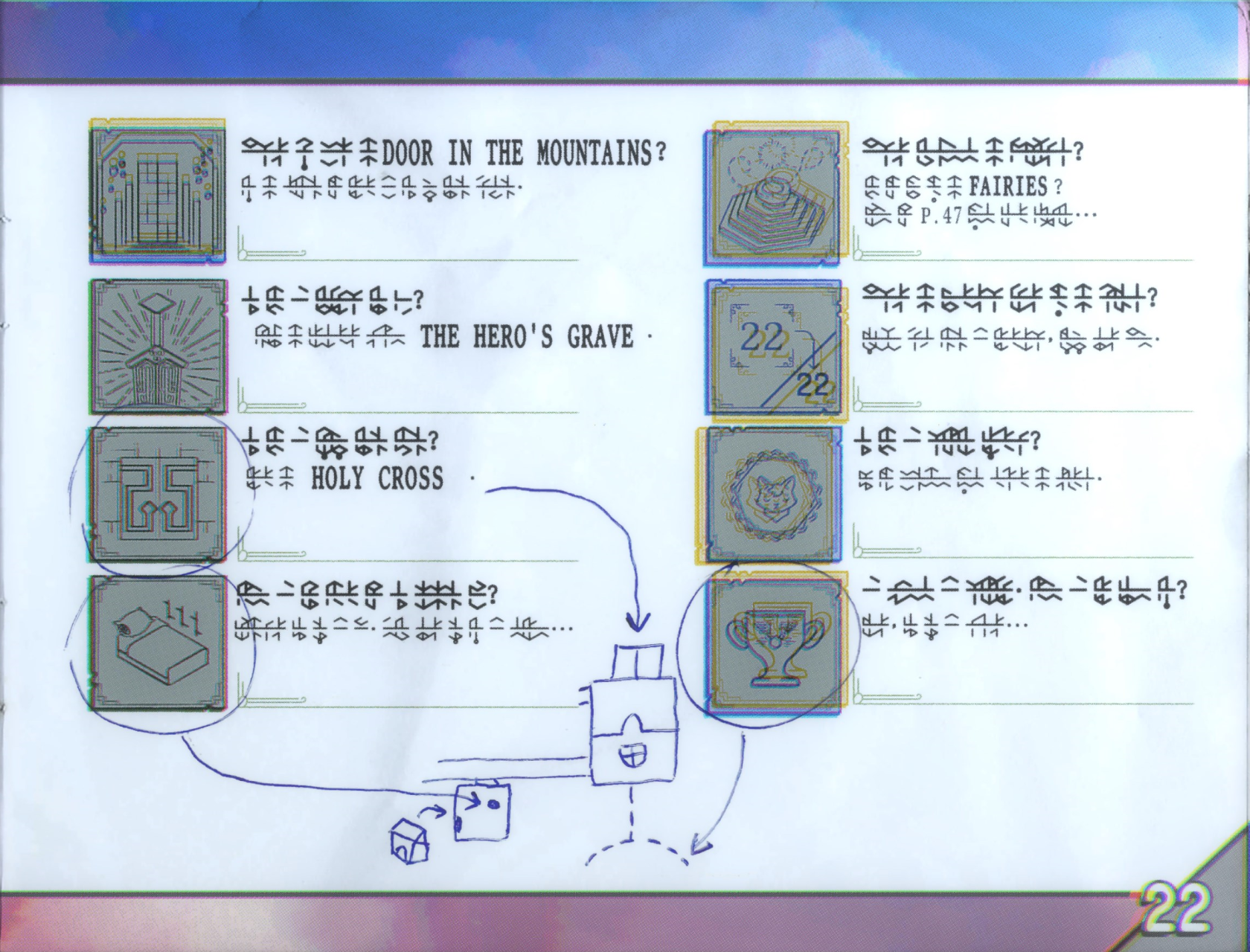 What's up with the Door in the Mountains?
All the clues you seek are here in these pages.

Whats behind the waterfall?
do you know of the FAIRIES? Turn to P.47 and look carefully...

How do I defeat the heir?
Gather the relics from THE HERO'S GRAVE.

Whats the next piece of the puzzle?
Every page has a secret, even this one.


How do I open these doors?
Seek the HOLY CROSS.

How do I truly escape?
Share your wisdom and break the cycle.


Can I go back to how things were?
Perhaps there is a way.  Maybe this is all a dream ...


I found a trophy.  Can I see them all?
yes, there is a place...