Page 20 - Cards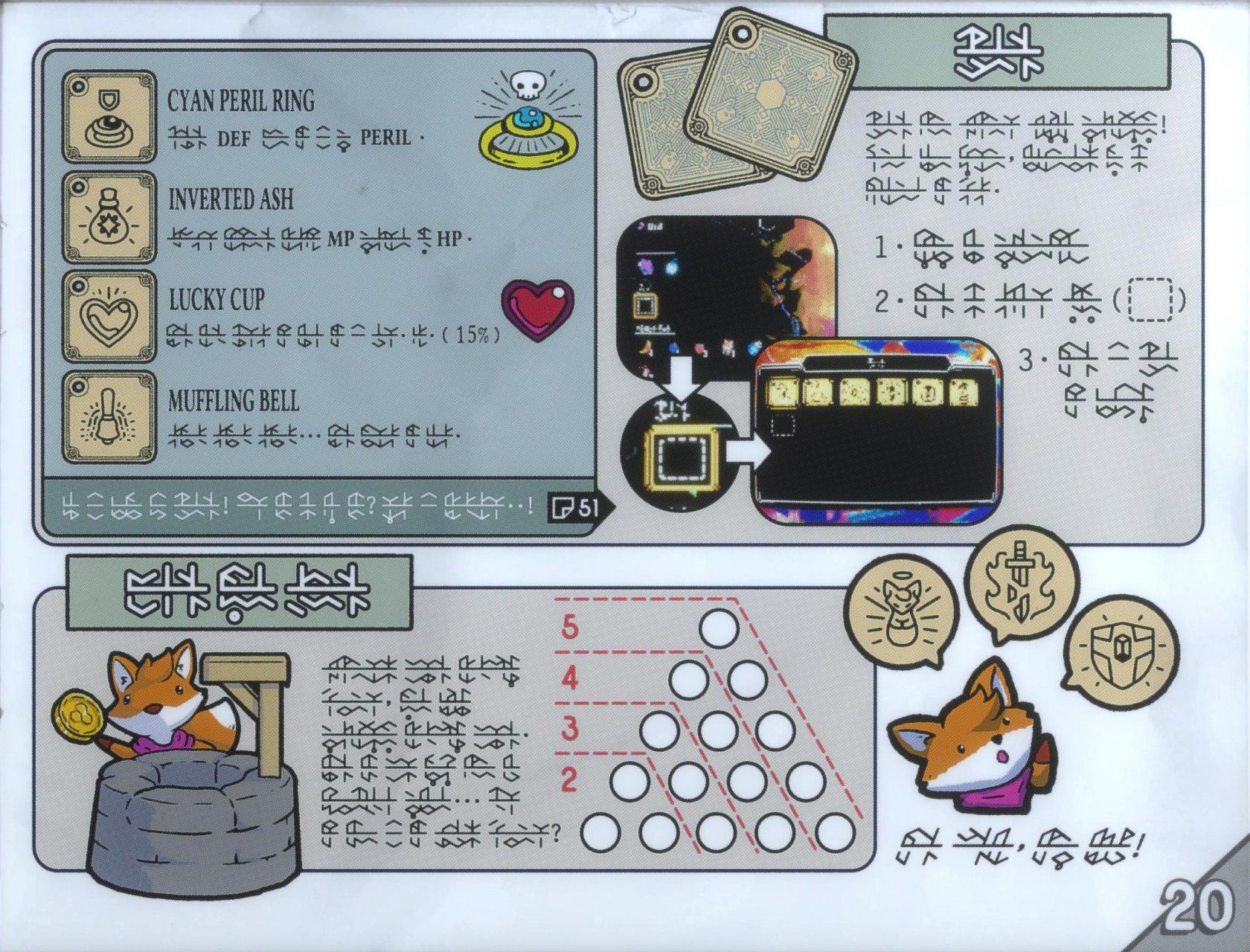 ---
TOP LEFT BOX

CYAN PERIL RING
Raises DEF when you are in PERIL.

INVERTED ASH
Quaffed* potions restores MP instead of HP.
LUCKY CUP
Foes leave hearts to heal you a bit. Rare. (15%)

MUFFLING BELL
Sneak sneak sneak...Foes notice you less.

There are many cards! What do they all do? its a secret! p.51
*Drunk or drinking
TOP RIGHT BOX
CARDS
Cards can grant powerful inspiration!
Change them often, depending on the
challenge you face.
1. Open the inventory
2. Choose the slot icon
3. Choose a card to memorize

BOTTOM LEFT BOX
WELLS AND COINS
Granting wishes requires
payment, and further
inspiration requires wishes.
Those who wish enough can be
formidable indeed...but
to whom are you giving payment?

BOTTOM RIGHT

Choose wisely, Ruin Seeker!