Page 19 - Death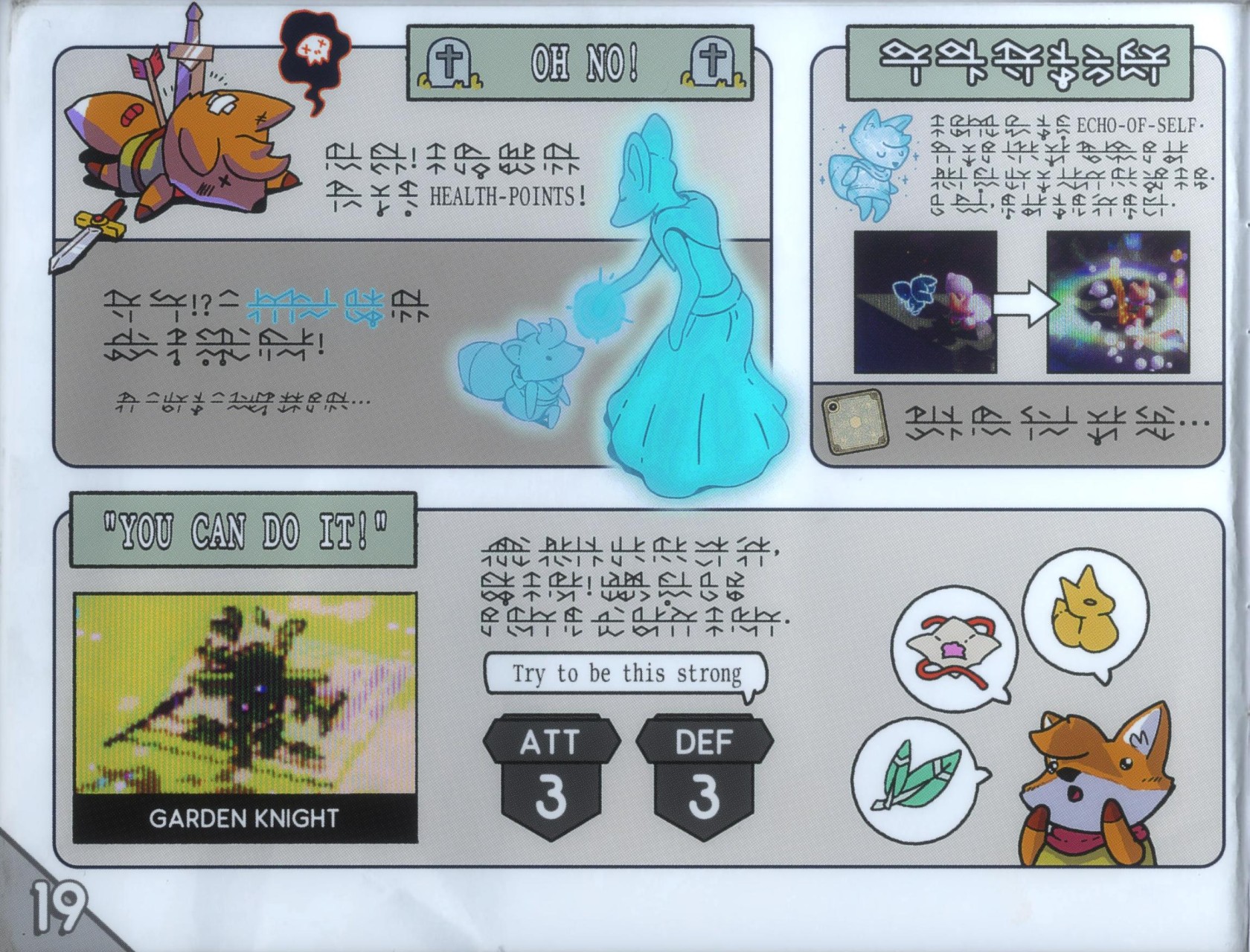 ---
TOP LEFT BOX
Bad news! The Ruin Seeker has run out of HEALTH-POINTS!

But wait!? A strange being has given us another chance!

Such a debt is a dangerous thing to have...
TOP RIGHT BOX
WHAT WAS BUT IS NOW NOT

The ghostly form of an ECHO-OF-SELF.
Touch it to break its connection to this
cycle and let it drift back into the shore.
Be kind, as this is your fate as well.
Cards can change its nature…
BOTTOM BOX
Future cycles look back with faith,
knowing the cores! Persevere and be sure
to boost your power despite the cost.